Binance Futures Affiliate Bonus Program - 72,000 USDT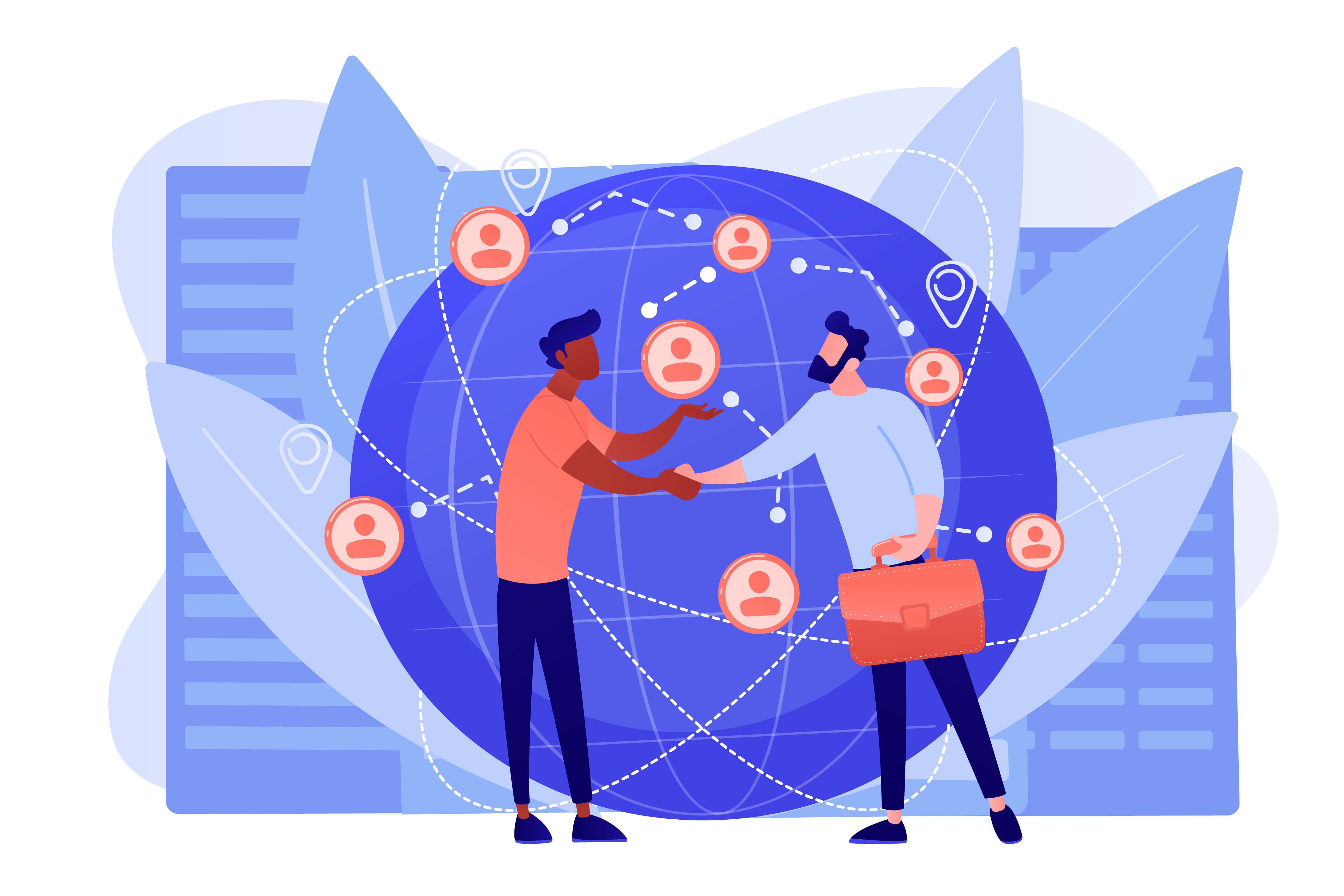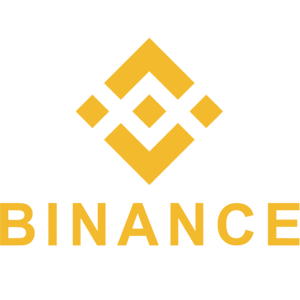 Promotion Period: Unlimited
Available to: All Traders of Binance
Promotions: Up to 72,000 USDT
In addition to earning 30% commission and providing an initial 10% discount to your referrals, Binance Futures Affiliates can now earn a bonus of up to 72,000 USDT based on the fees paid by their referrals over a period of 1 calendar month.
How does it work?
It's actually really simple and all Binance Futures Affiliates are eligible for the Bonus Program by default!
For example, if your referrals generate the equivalent of 15,000 USDT in trading fees between 2020/04/01 and 2020/04/30, then in addition to your standard referral commission, you will receive a bonus of 1,500 USDT!
What are the bonuses?
The current bonus amounts and fees paid requirements for each can be found on the table below: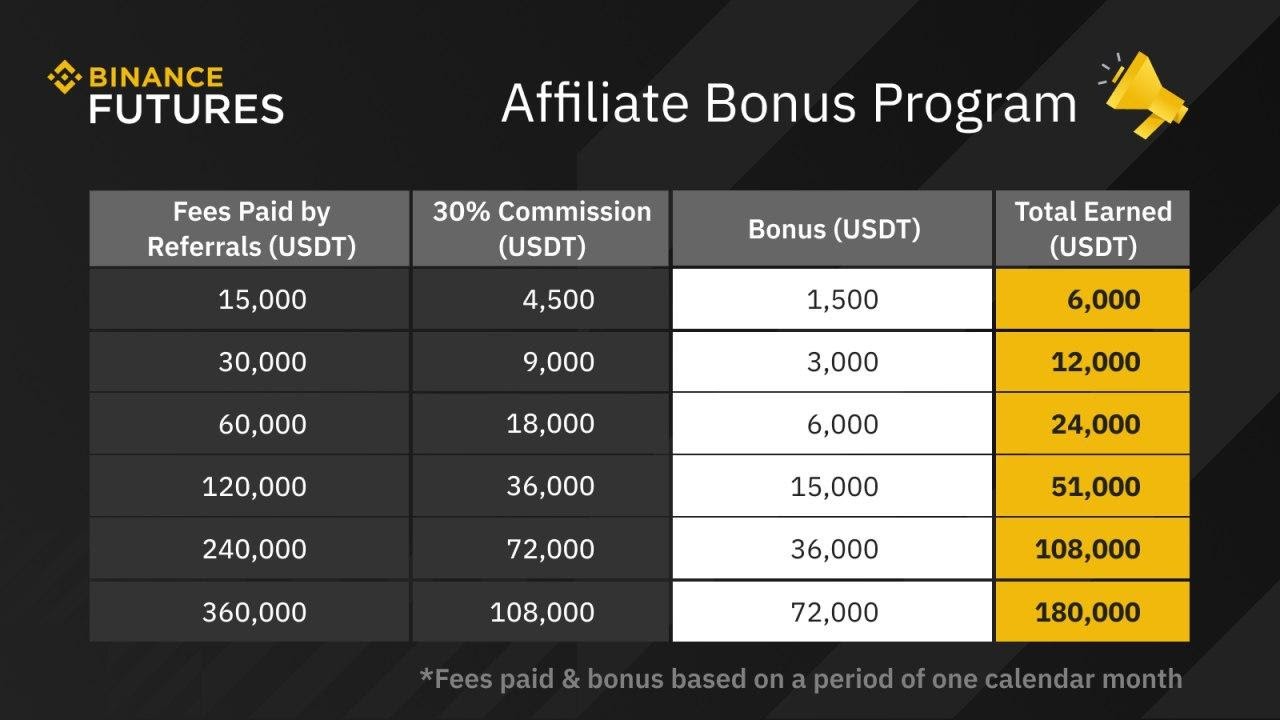 What are the rules?
In addition to the existing Binance Futures referral/affiliate program rules:
All Binance Futures Affiliates qualify to participate in the bonus program by default.

Bonuses will be distributed in USDT directly to the affiliates registered Binance Futures account.

Bonus distributions will occur before the 10th day of every respective month.

Affiliates that qualify for bonus distributions will be provided with data on the fees paid by their referrals.

Only fees paid by VIP level 0-3 referrals count towards the bonus requirements.

Fees generated by VIP level 4+ referrals will be excluded from the bonus requirements.

The calculation period for each month is set from 00:00 AM (UTC) on the first day of the respective month until 11:59:59 PM (UTC) on the last day of the respective month.

Binance may adjust the proportion of affiliate bonuses at any point and reserves the right to adjust the rules of the affiliate bonus program.

Binance does not allow any user to self-invite through multiple accounts. If such activity is detected, all referrals will be cancelled and all referral bonuses, kickbacks etc for the invitees accounts will be cancelled.

Binance reserves the right to change the terms of the affiliate bonus program at any time due to changing market conditions, risk of fraud, or any other factors we deem relevant.



How Do I Become A Binance Futures Affiliate?
Get approved

Invite friends give them a 10% discount

Earn a 30% commission on Trading Fees.



What are the requirements to be a Binance Futures Affiliate?
Individual
- Social media influencer with 5,000+ followers or subscribers
Crypto Communities
- Community with 500+ members
Business/Organization
- Userbase of 2,000+
- Market analysis platform with 5,000+ daily visits.
- Industry Media Platform
- Crypto Fund
- Aggregate Trading Platform
Once I'm a Binance Futures Affiliate are there any requirements I need to meet?
Each Binance Futures Affiliate's referral bonus rate will be adjusted for 90 days. Upon the completion of the 90 days, Binance Futures Affiliates will need to have Maintained a minimum average of 100+ active trading users with a cumulative trading volume equivalent of 10,000 BTC. Upon successfully meeting the minimum requirements, affiliates will receive a further 90 days extension. Rinse and repeat.