How many Ways to Trade Crypto on Binance? What's the Difference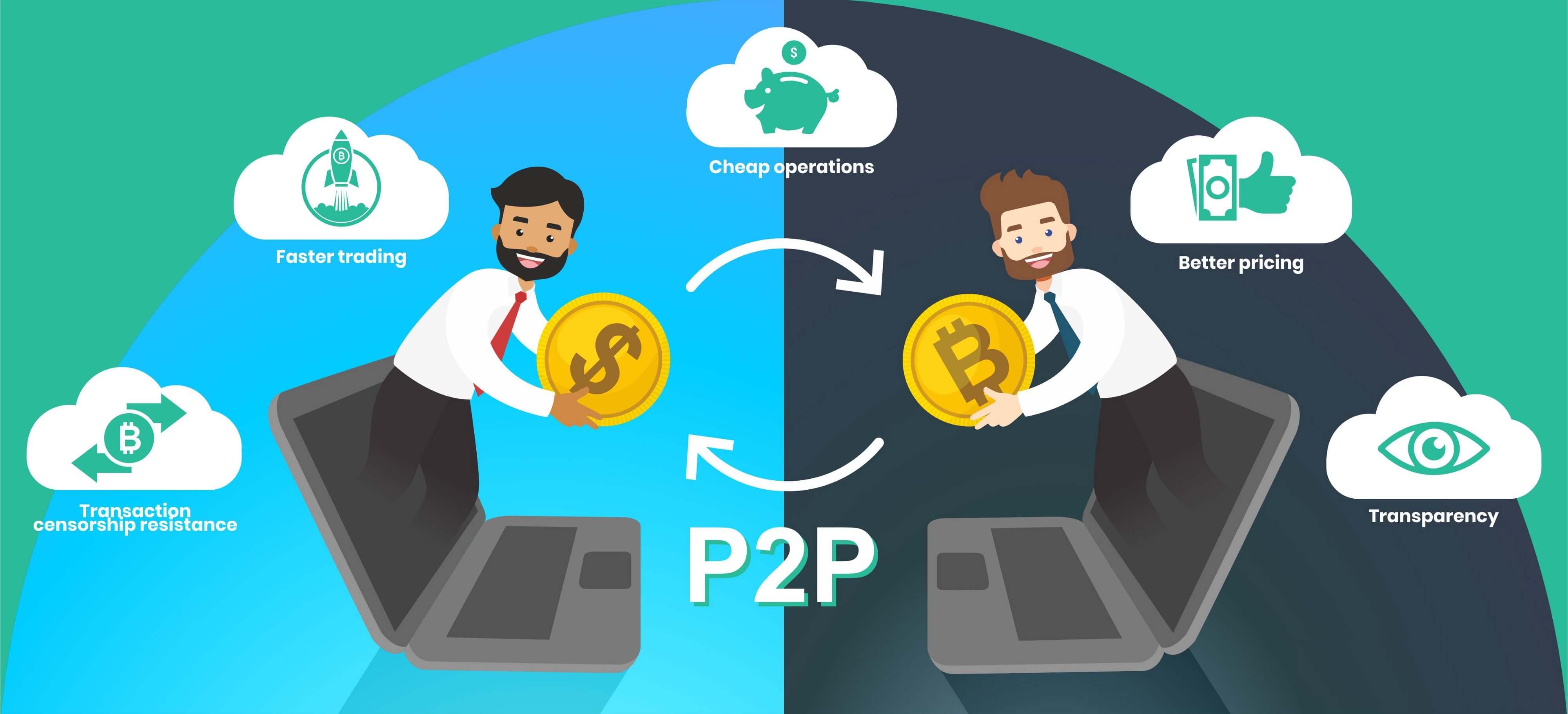 Buying your first bitcoin might seem like an arduous task, but you shouldn't worry; it's simple, secure, and fast. But before you execute your first buy, you need to pick a platform.

Ideally, it should be easy to use and come with a range of payment options, assets, and financial products. It should have a good reputation, a solid security track record, and some other here's and there's. We previously wrote about how to choose an exchange you can trust, and it's a must-read if you want to avoid making mistakes when picking your first (or next) crypto exchange.

There are different ways to buy or trade bitcoin and other cryptos, each with its advantages and disadvantages. Some of the most popular are traditional centralized exchanges (CEX), P2P platforms, bitcoin ATMs, and decentralized exchanges (DEX).

In this article, we'll focus on the first two.
Traditional exchanges (CEX)
Operated by companies and financial institutions, like Binance.com, these platforms allow you to buy bitcoin and other cryptocurrencies with a range of traditional payment methods, such as credit and debit cards, bank transfers, or via third-party providers. You can also trade bitcoin against other assets. You submit your buy or sell order to the order book, and an automated engine executes the trade as soon as the market conditions match your order. Everything happens behind the curtains, and you don't know who's on the other side of the trade. The exchange does everything for you.
But nothing's perfect, and traditional exchanges come with a few trade-offs. Some local regulations, lack of infrastructure, or other challenges result in a lack of payment methods, limited range of assets, or a smaller range of accessible products in specific regions. Then there are over 1.7 billion unbanked people worldwide who don't have access to financial systems. They only have cash, maybe a phone with access to Weibo, Cashapp, or PayPal.
When you're buying or selling crypto on a traditional exchange, your bank can see that you're transacting with a cryptocurrency exchange. Some traders prefer to trade crypto without sharing this information with their bank or payment provider.

P2P marketplaces
Peer-to-peer (P2P) marketplaces are usually operated by smaller entities than the traditional exchanges, and with the emergence of major global exchanges, a new model of P2P marketplaces appeared. P2P marketplaces were among the first to accommodate bitcoin to fiat trading. P2P trading is the complete opposite of traditional exchanges. Instead of using an automated engine to complete your transactions, you manually choose (or post) your preferred offer and trade directly with a counterparty.
This comes with great freedom to choose between different rates and payment methods and with lower fees. Because you're trading directly with a counterparty, you can better protect your privacy. Simply put, there won't be an exchange name in your bank transactions history. P2P marketplaces often allow cash transactions, where you're required to meet the trading counterparty and complete cash transactions in person. In some regions, bitcoin to cash P2P trading is one of the most popular methods for its high privacy and no fees.
The main disadvantage of P2P marketplaces is the lack of high-quality offers, decreased user-friendliness, and increased security risk for certain transactions (primarily cash transactions in person). Because of the peer-to-peer element, completing transactions also takes a bit longer and can get time-consuming.
If you want to learn more about the risks of the P2P marketplace, read our 11 tips to protect yourself from scammers.



Try Binance P2P

Still undecided? What if we tell you that on Binance P2P, you get access to a global P2P platform and traditional exchange?
Binance P2P is a global peer-to-peer trading platform with zero fees, dedicated 24/7 multilingual support, the latest security standards, and a wide range of Buy and Sell orders. We support over 50 national currencies with more than 100 payment methods, including bank transfers, cash payments, and popular apps such as Cashapp, Weibo, Alipay, and more. We're the most popular P2P platform in multiple regions, including Turkey, Nigeria, Uganda, Argentina, Venezuela, Vietnam, or Russia.  
Our escrow system protects all Binance P2 transactions, ensuring that no one can simply take your money or crypto and disappear. Tips on how to protect your assets on Binance P2P.
We're operated by Binance.com, a traditional cryptocurrency exchange and a global leader with an ecosystem consisting of a range of products that you can access with just one account.
Explore the cheapest way to buy bitcoin locally (it's safe and easy) or skip reading and register on Binance P2P now.